Recessed Manhole Covers
Recessed inspection chamber covers, also known as paviour trays or screed trays, allow you to create a continuous floor finish with your chosen material over your inspection chamber, allowing you to maintain functional access to drainage systems without the need for an unsightly, traditional manhole cover.
Our range of polypropylene and steel recessed covers include integral lifting keys to avoid disrupting the infill, and are suitable for applications up to Load Class A15, to be used in pedestrian or domestic driveway situations. For internal use we also offer sealed recessed manhole covers in a range of sizes.


WHAT CAN I FILL A RECESSED MANHOLE COVER WITH?
Our range of recessed ;manhole covers and frames are designed for an aesthetic finish for inspection chambers that are situated within hard surface finishes, such as concrete, screed, block paving and internal finishes.
A recessed drain inspection cover is a type of manhole cover designed to sit flush with the surrounding surface, creating a discreet and aesthetically pleasing appearance. It serves as an access point for inspecting and maintaining underground drainage systems while minimizing the visual impact on the environment or landscape.
INTERNAL RECESSED COVERS
Internal recessed manhole covers can filled with screed, block paving, or tile paving. In commercial settings, concrete or epoxy materials may be more common. All manhole covers used internally are be fitted with a rubber sealing gasket to prevent unwanted odours escaping into the property.
EXTERNAL RECESSED COVERS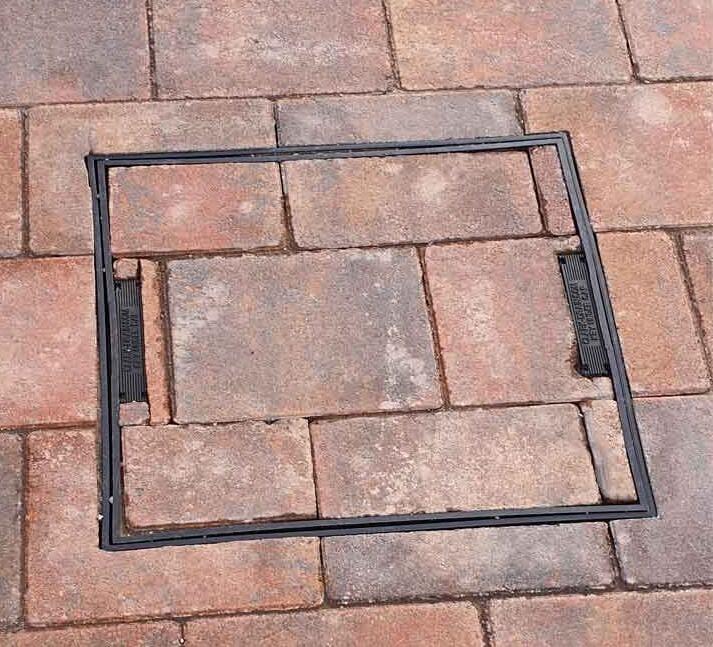 Often the trays are filled with block paving slabs, to create a continuous pattern with the surface finish, as pictured here. You can also create resin bound paving by infilling the recessed tray with the same colour aggregate.
What About Gravel?
The simplest way to infill your recessed tray is with loose gravel, but it will inevitably scatter over time, and it not great for your lawnmower!
Is it Possible to Fill the Tray with Grass?
Whilst it is possible to sew grass seeds into the recessed tray, it is likely that the grass will dry out quickly, and will also be difficult to mow. However artificial grass can be used successfully.
Read More